Press Release:
Hurricane Irma Relief Fund for Children and Families
Florida Association of School Psychologists (FASP)
Monica Oganes & Associates is pleased to announce that we join the Florida Association of School Psychologists (FASP) and their affiliated nonprofit organization, Children Services Fund, Inc. (CSFI) to gather donations that will be distributed to children and families who have been significantly affected throughout Florida in the aftermath of Hurricane Irma. Many of those children are without a home, clothing, food, or are unable to go to school.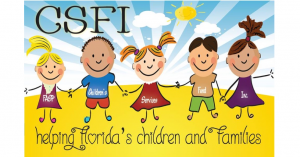 All of us at FASP are volunteer school psychologists and we will provide 100% of the funds donated to those in need. School psychologists throughout the State of Florida are now collecting information about the needs of children, families, and schools in their communities. Businesses and individuals are looking to donate and we are here to help make those connections. You can make monetary donations and you can also adopt a school or a family to help them get back on track. Your contribution is fully tax deductible as CSFI and HCF are 501(c)3 organizations. Florida's children and families need you. Every dollar amount counts.
Please donate here.
Please contact school psychologist Monica Oganes by email at monica@monicaoganes.com if you are able to join us as a volunteer to solicit donations. Businesses or individuals in your network may be able to help. We are happy to acknowledge all our volunteers and donors in our social media and at our upcoming FASP conference.
Let's lend a hand to those in need! Thank you!!
With gratitude,
Florida School Psychologist
FASP Private Practice Chair